What would a town do with 12 million dollars?
Let a community decide, not a company.
Jane Banfield, April 22, 2020
Update:
Petition
signatures have now reached over 2200.
---
Imagine if last year Paihia had been given $12M of public money. If the community had been asked, what do the people of this town most need, what do you think they would have said? I'd expect comments such as upgraded sports facilities, good tasting water supply, waterways planted to stop silt, or the longed-for community centre. For others, most pressing would have been a predator-proof sanctuary for native wildlife, or a regular bus service and safe cycle access from Opua through Paihia and Waitangi to Haruru.
What seems certain to me is that few, if any, locals would have prioritised, "Major dredging of the sea floor, erection of sea walls, new marina berths, and an artificial beach." If offered $12M, I believe there would be general agreement from residents that any such project must meet pressing community needs.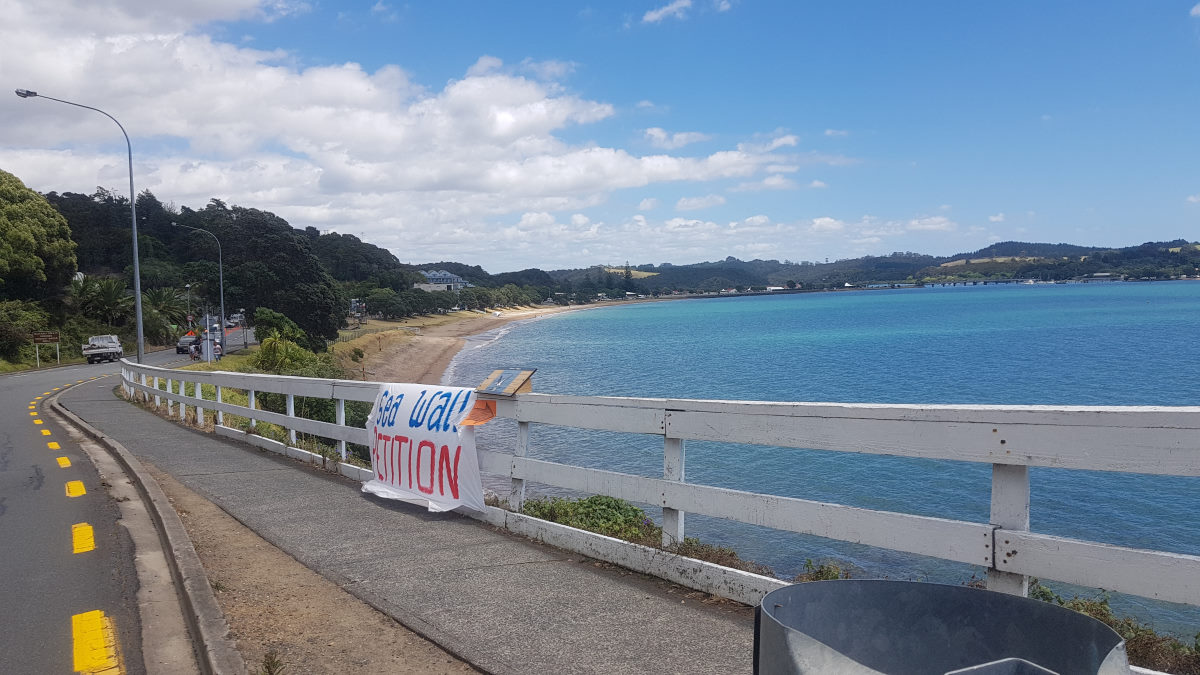 But we haven't been given the chance to decide as a community. ONE business decided for us. Far North Holdings Ltd, like a feudal overlord supported by several local business 'henchmen', took the choice away from us. With a 'slip it in under the radar' attitude, our Council-owned company resurrected a defunct plan to dredge the ocean floor, build sea walls and create commercial maritime property, and then applied for government 'shovel-ready' funding. The consequence? Division, mistrust, and anger across our small township. Paihia has a population of only 2500 yet a current petition opposing the sea walls already has 1400 signatures.
Surely the safety and protection of the State Highway through our town is the responsibility of Waka Kotahi (Transit NZ)? Is FNHL using this as a 'red herring' to push through an agenda of commercial development? We're in a time beset by future uncertainties so surely building unity through collaboration from the outset is what we need most?
"The community has agreed to design the waterfront area," the public is told. The reality is vastly different. Numbers at meetings of an informal 'community committee' have dwindled to 4 or 5, yet decisions are made to appear like a community voice. At a recent public meeting, the dissension was palpable. The attitude seemed to be, "We've got some money, let's just spend it and worry about the consequences later." Even so, the threat raised by the co-chair came as a shock: if the community will not fundraise for further foreshore reclamation in addition to the proposed project, FNHL will erect more buildings across our waterfront whether we like it or not.
Many places around the world are retreating from the oceanfront in light of climate change. This is Paihia's opportunity to do the same. Not to build out further into the sea, but to restore our ocean floor; to regenerate our marine life, not dig it out. So why has our Council earmarked millions of further dollars of Ratepayer funds to a process causing such dissension?
Since 2019 our SEA CHANGE group has been asking Council to adopt 8 decision-making principles to ensure wellbeing of Far North communities and ecosystems. It's not rocket science. The need for change is evidenced by our recent SEA CHANGE survey which indicates 75% of Far North residents are not satisfied with how FNHL manages public assets, and 85% classify Council's governance of FNHL as ineffective.
So let's call a halt, start afresh and sincerely ask the people of Paihia, Waitangi and the surrounding area what their real needs are. If you share our concerns, talk with your local councillor or community board member. Pulling together as a community, we will find the best way to use $12 million dollars to build wellbeing for ourselves and our ecosystems that will last way into the future.
Author, Jane Banfield is a long-term resident of Paihia, a grandmother and a volunteer in the Far North SEA CHANGE movement.